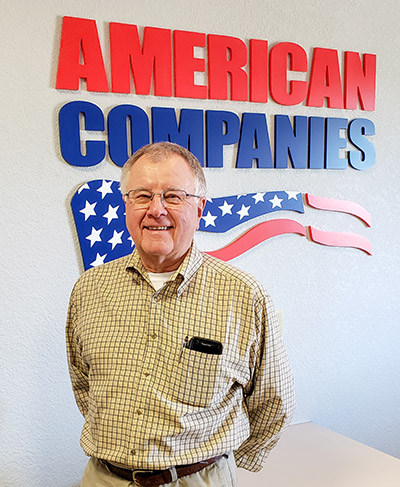 Konstantyn "Kons" Sadownikow
Founder
Kons Sadownikow is living the American Dream. He immigrated to the United States in 1951 with his grandmother, mother and sister. They were sponsored by a family from Kewaskum and traveled from Serbia, through post-war Germany, past the Statue of Liberty to Wisconsin. Kons still has a fondness for the Kewaskum community and the Indians, mascot of the local high school. Kons began working at age 11 and has never stopped. He says this country has given him the opportunity to accomplish more than he ever imagined. Some of his proudest moments were being sworn in as a US Citizen, serving in the US Army and traveling back to Serbia in 1986 to meet his father for the first time.
Kons founded West Bend/American Building Systems, later American Companies, in 1980 during the time of double-digit interest rates and unemployment. At the end of his first year in business he was able to pay off his initial loan, all his bills and he still had $10 left. Not bad.
Kons is proud of American's founding, how the company has grown, the team we have in place and the hundreds of high-quality projects completed over the decades.
Kons and his wife of 50+ years, Mary Ellen, reside near West Bend and enjoy attending their grandchildren's sporting events, spending time in the sun with their family, weekend adventures to 'the Cottage', traveling and bickering with one another.
Although Kons retired in December of 2017, he is still an integral part of who we are and who we will be as an organization. Kons' motto of "Work Hard, Work Honest…what else is there" has become the marching orders for everyone at American.