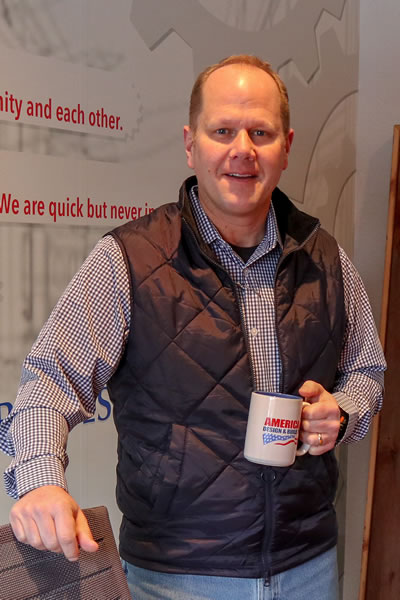 Kraig Sadownikow
President
Kraig joined his father in business in 1997 and his entrepreneurial spirit has led American Companies down many new roads. In addition to leading the core business, Kraig has created and coordinated real estate investment groups throughout Wisconsin and the Midwest. He enjoys developing projects in which he is part owner, along with long-term and trusted equity partners.
A West Bend native, Kraig graduated from UW-Madison and worked for Hershey Chocolate Corporation in Sales and Sales Management before joining Kons at American in 1997. Both he and Jo wanted their children to know "where the Christmas Tree goes" and felt raising a family in a community they support was critical to their mission in life. Relocating from Minneapolis back to West Bend was a decision they do not regret.
With a solid corporate foundation already established, Kraig worked hard, took educated risk and has been fortunate to grow the firm with the help of a great staff of employees and a customer base of energetic entrepreneurs. Through Kraig's leadership, American Companies has grown to be a full service Design/Build firm offering real estate, carpentry and investment services.
Community involvement is very important to Kraig: he is a graduate of the Leadership Greater West Bend Program, a past board member of the YMCA, Boys & Girls Club, West Bend Athletic Association, West Bend School District Foundation and the West Bend Waterways Foundation. He is the past chairman of the Urban Design Committee and a current member of Rotary.
Kraig enjoys big buildings and small government and proudly served as the Mayor of West Bend between 2011 and 2019.
Kraig lives in West Bend with Jo, his wife of 25 years, and their 4 daughters. Kraig enjoys time with his family, the outdoors, traveling, skiing, biking, an occasional round of golf and debating politics.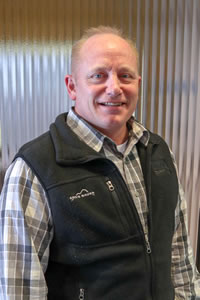 Todd Weyker
Vice President
Chief Operating Officer and Vice President since 2013, Todd first started working with the American Companies nearly 20 years ago. Todd is responsible for all construction related activities and has overseen the design and construction of 10 hotels in Wisconsin and Illinois, as well as hundreds of commercial buildings, manufacturing facilities, and professional office spaces.
Safety is a key priority for American, and Todd has led the implementation of corporate safety training initiatives including First Aid and CPR certification for all staff. He has personally completed OSHA 30-Hour Safety Certification, OSHA 10-Hour Certification, Safety Management Training, and additional clinics and seminars.
Married with three children (including son Ryan, also an American Companies team member), Todd is an active member of church and school communities, having served as a member of the board and on multiple committees. He has also volunteered as a coach for multiple basketball, softball and baseball teams in his community. Hobbies include spending time with family and friends, running, taking part in Tough Mudder events and all things outdoors.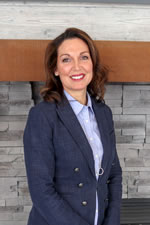 Jo Sadownikow
Business Manager / Integrator
From business manager to real estate broker to property manager, Jo is the glue that holds our organization together. Jo is the co-founder of the American Commercial Real Estate division and has overseen property management and financial services for more than 30 partner entities. Her favorite part of the job is working with people, from colleagues to real estate clients, landlords and tenants.
Jo enjoys outdoor activities and traveling, as well as cheering for her four busy daughters in their many sports and activities and spending time with her husband, Kraig.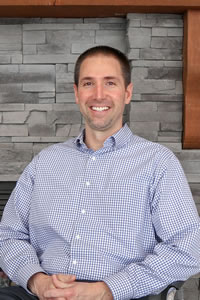 Adam Hertel
Architect
As soon as Adam joined the team, he took on a leadership role at American Architectural Group. His architectural experience spans nearly two decades with a focus in commercial and hospitality design. Adam earned his bachelor's degree in architectural studies with a certificate in urban planning from UW-Milwaukee and is a registered architect in Wisconsin and Arizona.
Adam and his wife have two daughters. Together, they like playing and watching sports, especially baseball and football, and watching movies. He's also an active member of the West Bend Sunrise Rotary club, having served on multiple boards and committees and leading the group as Past President.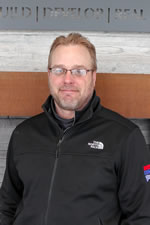 Chris Galasinski
Site Technician
Chris has had his hands on practically every American Companies build project since joining the organization over a decade ago. He began working in construction while in high school, starting with masonry and then earning a spot as foreman at Cleary Building Corp. With extensive experience working in post-frame buildings, roofing and siding, and home remodeling, Chris has mastered the art of rough and finish carpentry.
In his spare time, Chris likes to hunt, fish, and is a strong supporter of the second amendment.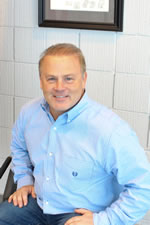 Dan Gish
Site Manager
Dan was a born entrepreneur. Turning concepts into buildings has been his passion ever since he started his own custom home building company in 1990. He's completed over 150 residential homes and condominiums and finds satisfaction in showing off his work to his two teenage boys. Looking for a new challenge, Dan managed the construction of an 87-room Towne Place Suites by Marriott in Minooka, Illinois for American Companies, and then accepted a full-time site manager position soon after completion.
Dan began racing karts when he was 9 and then midget cars until he was 29 years old. Racing helped mold Dan's work ethic and required him to be highly organized; if his car wasn't prepared when he hit the track, a lot of time and money would have been wasted. He applies these same skills to the projects he manages today, keeping them on time and budget.
In addition to earning a bachelor's degree in finance at UW-Whitewater, Dan has been a licensed real estate broker since 1997.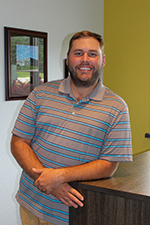 Dan Silkey
Architectural Design Engineer
Dan holds a Masters of Engineering degree in Structural Engineering and a Bachelor of Science degree in civil engineering with an emphasis in structural engineering, both from the University of Wisconsin – Milwaukee. He is currently working to obtain his PE.
Dan enjoys fishing, woodworking and gardening with his wife, Erin and two sons. He also enjoys spending time on the course, golfing.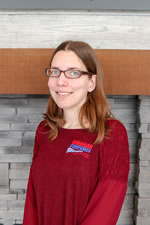 Emily Liddicoat
Operations Administrator
A few words that Emily's co-workers use to describe her: approachable, humble, even-temperament, productive and efficient. Emily has taken the skills she learned in her previous roles with a law firm and in banking to keep the office running smoothly and on track. A proud UW-Platteville alumna, Emily earned a bachelor's degree in business administration, with an emphasis in management and a minor in psychology.
Emily is married with two daughters, and enjoys spending time with family and friends, traveling, attending music concerts, and outdoor adventures like camping, four-wheeling, and rock climbing.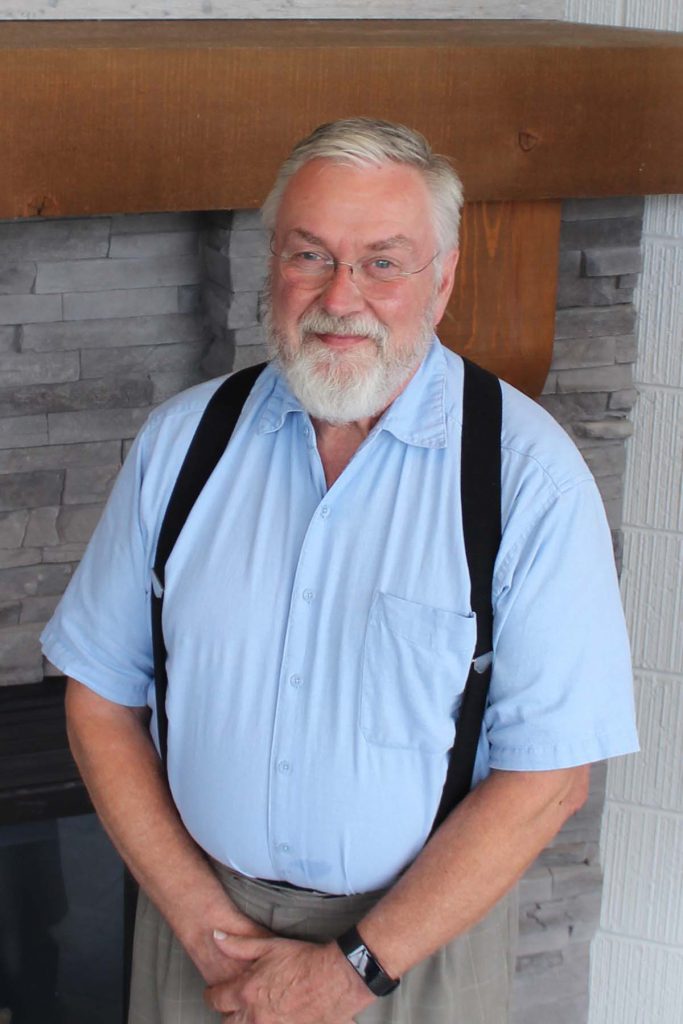 J. Patrick Storrs
Architect
Pat joined the American Companies in 2000 after an extensive career as an architect and president of two architectural firms in southern Wisconsin. He's a registered architect in multiple Midwest states, and is focused on fulfilling each client's needs and desires with thoughtful, competent, compliant, practical and effective solutions. Pat studied architecture and urban planning at UW–Milwaukee and then UW–Eau Claire.
His hobbies and passions include freemasonry, keyboards (of both the musical and office equipment kind), light lagers served on tap and in a frosted glass, cigars, boats and bicycles.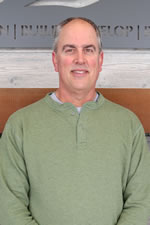 Michael Ingles
Site Technician
Mike's focus as a site technician is all things carpentry. He's been doing it his entire life; first with his own business and now with American Companies. Even with his many years of experience in the trades, Mike says he never stops learning.
When outside of work, Mike is happiest on a boat, preferably reeling in a monster walleye.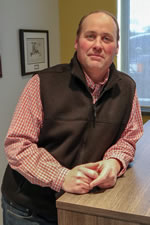 Pete Galasinski
Site Technician
Pete brings wit, humor and tenacity to our field operations. He has nearly 20 years of experience in custom hardwood molding, manufacturing, trucking, and heavy equipment operations.
In an ideal world, Pete would spend his time soaking up the sun in the Caribbean with his fiancé, hiking, biking or remodeling his home.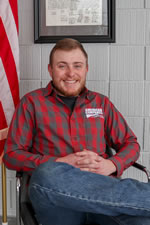 Ryan Weyker
Site Manager
Ryan joined American Companies after honorably serving 4 years in the US Army where he learned leadership, problem solving, accountability and the importance of teamwork. This experience has helped Ryan navigate everything from team management and problem solving to stress management.
As a Site Manager, Ryan has a knack for anticipating problems before they arise and addressing them before they become issues. Timely communication and safety are priorities for him, both with our customers as well as our sub-contractors. Ryan is currently enrolled in ABC of Wisconsin's Construction U Project Supervision Program.
He likes to spend free time outdoors—hunting, fishing, backpacking, and kayaking—and with friends and family (including dad, Todd, also of American Companies).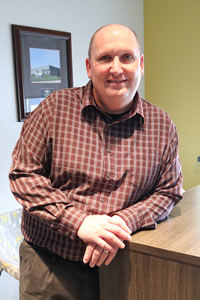 Scott Kintopf
Project Manager
Scott has been with the American Companies since 2000. He's an expert in AutoCAD, Revit and getting $h!t done. Scott earned an Associate's degree in Architectural Commercial Design from Wisconsin Indianhead Technical College.
He and his wife have two daughters and a yellow lab named Rudy. Scott served as a volunteer coach for nine years in the Kettle Moraine YMCA Youth Soccer Program and continues to volunteer at various sporting events. In his free time, he enjoys fishing, vacationing in northern Wisconsin and spending time with family.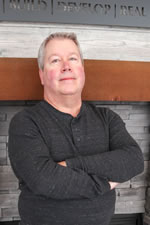 Steve Salter
Office Manager
Both on and off the field, Steve has proven himself to be a leader. An integral part of the American Companies team, Steve manages our back office and ensures that our vendors and staff are kept happy. He earned a degree in business administration from UW-Oshkosh.
Between 1986 to 2003, Steve managed the Slinger Baseball team of the Rock River Baseball League. He has proven his coaching skills, and is proud to have coached great athletes, including Dan Held who played in the Philadelphia Phillies minor league system and went on to earn a World Series ring while with the St. Louis Cardinals.
Steve's hobbies include golfing, puzzles, reading and sports. He's a fan of the Green Bay Packers and the Chicago Cubs (BOO!!), a 2018 fantasy football league champion and a member of the Rock River Baseball League Hall of Fame.