Visit home page at www.teamacs.net
Under the BUILD tab, click on AC SUB HUB

3. Login to the Microsoft Office 365 page with your email and password. If you do not have a Microsoft account, you must create one now using the email address that received the invite to the AC Sub Hub.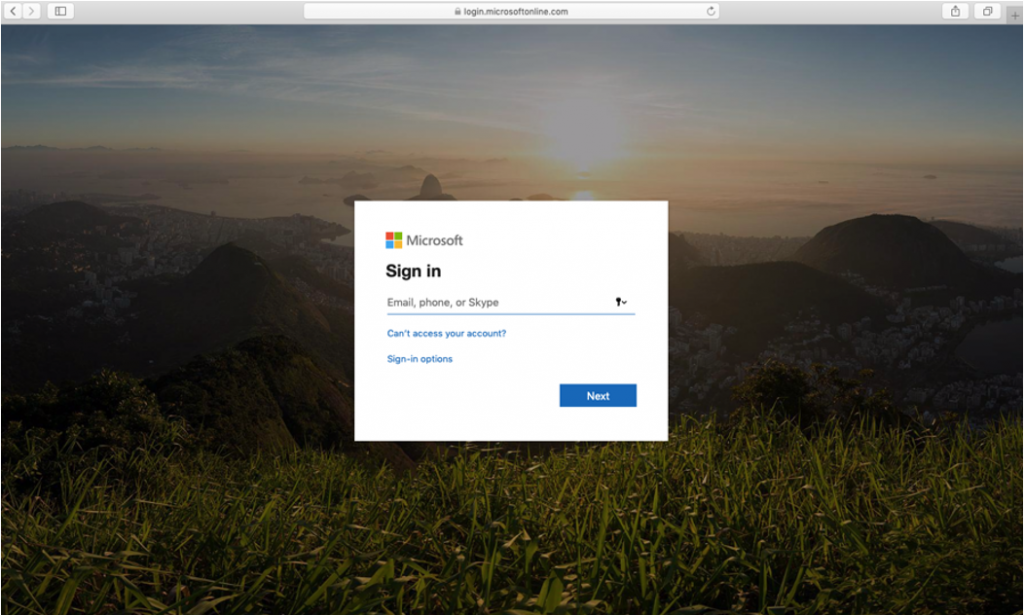 Note: A Microsoft account is free to set up and may be set up using your work email address that you currently use. If your company has a Microsoft 365 system, you just need to login with that information.
4. If this is your first time visiting the AC Sub Hub, you will not see any projects at this point. IMPORTANT: Please email the site manager at ACS at this time notifying them you have successfully logged-on to the AC SUB HUB site. They can now release the appropriate projects for you to view and collaborate on.
5. View your projects. Welcome to the American Companies Sub Hub! All of the projects that you are collaborating with American Companies on will be visible. Click on a project to enter a project site.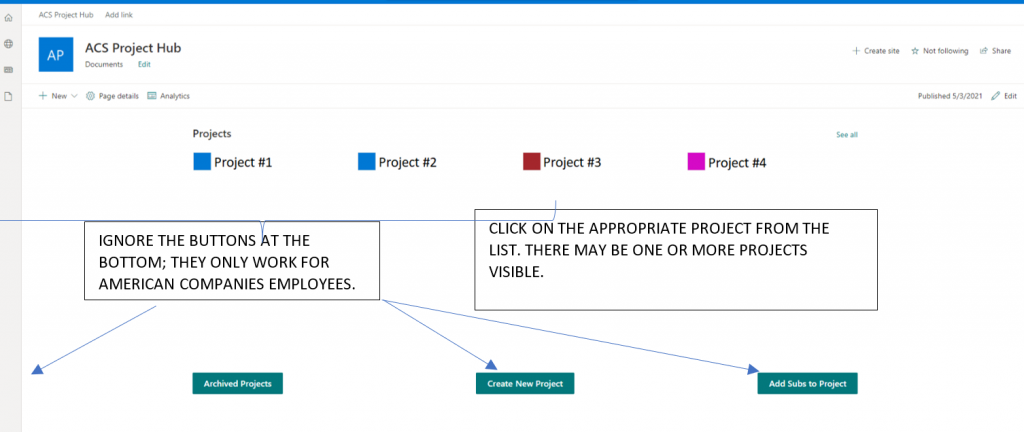 6. Click on the "documents" tab on the side to access the different project documents.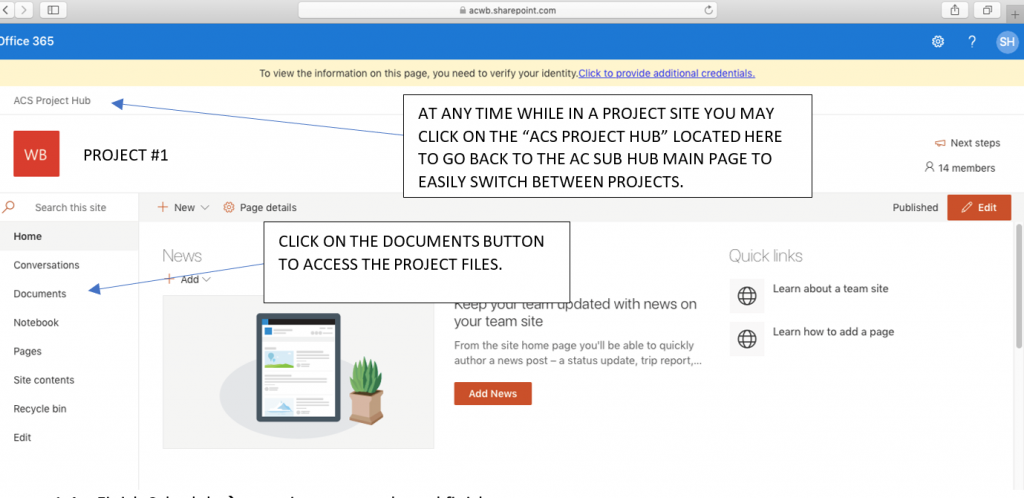 7. Three folders will appear for your use: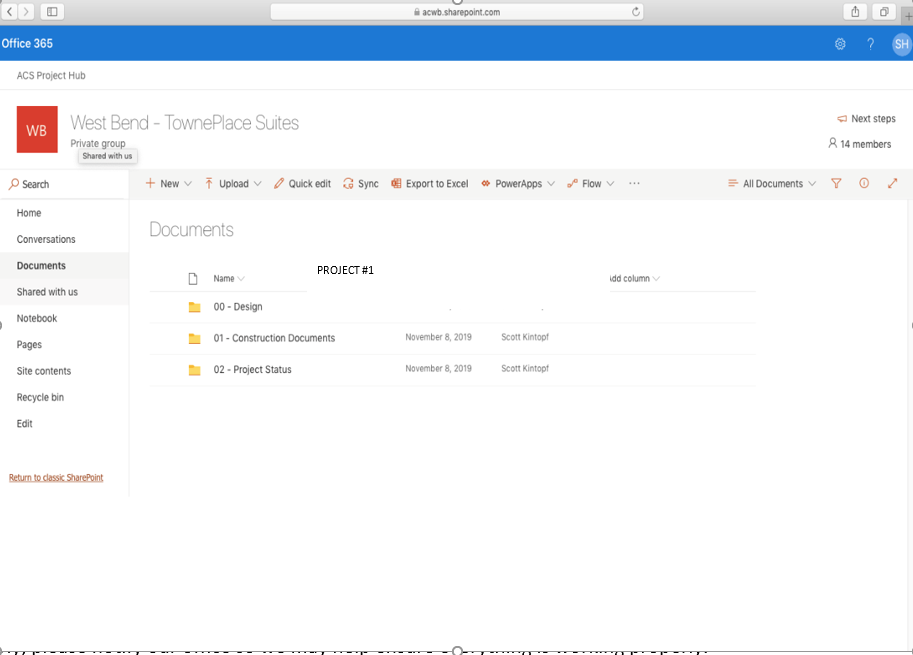 00 – Design Phase
Sub folders:
0.1 – Owners: contains pre-construction drawings for owner during design development phase
0.2 – Contractors: contains pre-construction drawings for contractors to bid during the budgeting phase
01 – Construction Documents (most commonly used)
Sub folders:
1.1 – Plans: contains state approved set with approval letter and all UP TO DATE CONSTRUCTION DRAWINGS for Architectural, Structural, Electrical, Fire Protection, Mechanical, and Plumbing drawings.
1.2 – Bulletins: contains bulletins cataloging any revisions made to drawings after the state approval set.
1.3 – Specs: contains project specification books/documents
1.4 – Finish Schedule: contains owner selected finishes.
1.5 – Shop Drawings: contains submittals and shop drawings provided from each trade
1.6 – Permits: contains any relevant permit information
1.7 – RFI's: contains RFI information for projects
1.8 – Arch Approval Submittals: contains information submitted to architect for approval
02 – Project Status
Sub folders:
2.1 – Schedule: contains the project schedule
2.2 – Weekly Meetings: contains the weekly meeting agendas/notes
2.3 – Weekly Updates: contains the weekly project updates
2.4 – Weekly Erosion Control Log: contains report for erosion control inspections as necessary
If you experience any issues during these steps, or the folders do not show up properly, please notify our office so we may help ensure everything is working properly.
We look forward to working with you on the upcoming project.