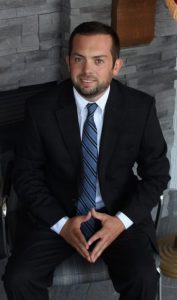 These are some interesting times that we're working through.  Although we heard the distant rumblings of a virus, we had no idea a month ago how it would impact us locally.  Who would have thought that schools and many small businesses would close, and restaurants would be required to either close or only offer pickup and delivery?
Closures have drastically impacted landlords as tenants are asking for rent abatements. Without sales revenue coming in, we're hopeful that government assistance programs like the Payroll Protection Act or the Economic Injury Disaster Loan programs will help sustain these small businesses and prevent permanent closure. We are advising landlords on which programs we've seen tenants qualify for and connect them with lenders to assist them and ease their tenant's minds.
On the sales and leasing side, we have seen a slowdown, but not a complete stomp on the brakes. Retail and office have slowed significantly, and I would expect that they will continue to stay stagnant until we have a clear path forward. We're actively working with several manufacturers who now have a sudden need for additional warehouse space as well as a few smaller manufacturers that need to expand and are actively touring spaces.
Overall, lenders are still lending on good projects and interest rates continue at record lows. The investment market is currently holding its own, and the projects that I have under contract are still moving to close.
We all face an uncertain near future. We are here as a resource to help weather the storm, hopeful we can come out on the other side stronger than ever. If you have any questions or need assistance working with tenants, please give us a call.
Adam Williquette, President and Managing Broker of American Commercial Real Estate 262-424-3217