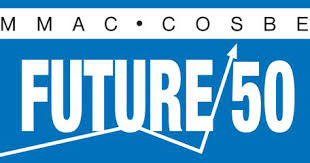 American Construction Services has been named a 2019 Future 50 company by the Metropolitan Milwaukee Association of Commerce's Council of Small Business Executives (COSBE).
The Future 50 program, now in its 32nd year, recognizes privately-owned companies in the seven-county Milwaukee region that have been in business for at least three years and have shown significant revenue and employment growth.
"The 2019 Future 50 companies represent strong and growing entrepreneurs," said Stephanie Hall, executive director of COSBE. "We are proud of their achievements and look forward to following their continuing success."
The Future 50 companies will be honored at an awards luncheon on Friday, September 20, from 11:30 a.m. to 1:30 p.m. at the Italian Community Center. The luncheon will be hosted by the MMAC, COSBE and BizTimes Media. To register to attend, visit www.mmac.org/events.html.
American Construction Services is a division of American Companies: Design l Build l Develop l Real Estate. American Construction Services has been offering professional design and build services to the greater Midwest markets since 1980 and now add over 30 years of real estate brokerage and management experience.
"I'm proud of the pace we've been able to grow the company that my father started 39 years ago," explains Kraig Sadownikow, President of American Construction Services. "We believe in investing in our people and we work hard as a team to provide exceptional service to our clients. Construction projects are significant investments for a company and I'd personally like to thank each one we've worked with; we don't take your business for granted."