"An investment in knowledge pays the best interest" -Benjamin Franklin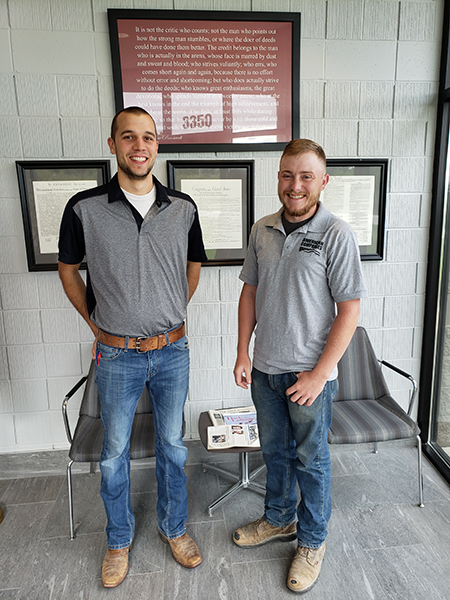 While a lot of us are sending our children off for their first day back to school, two of our site managers are getting ready to throw their caps. Ryan Weyker and Steve Houdek are about to celebrate the completion of the yearlong ABC Project Management Course. Training for profitability, productivity and customer satisfaction are key elements at American Companies. With instructors from the nationally recognized Department of Building and Construction Management at Purdue University leading in project management experience, American Companies is looking forward to the continued education Ryan and Steve will be bringing to our projects.
"At American, our job is to allow you to do yours, and this course helped us to perfect that promise.  Using the knowledge and skills we gained in scheduling and communication, we are able to make our jobsites more efficient and our correspondence customized to the specific needs of our customers and sub-contractors." – Steve Houdek, Site Manager at American Companies.
The ABC project management program includes 15 topics that range from ethics and OSHA, to leadership and insurance.  This thorough approach to project management creates a comprehensive understanding of every detail involved in the construction process.  It ensures that by completing this course one is able to provide the best level of service through leadership and communication, while ensuring accuracy of contracts, insurance, safety, and scheduling.  At American Companies, we believe in the continual improvement process.  Through this belief we consistently review our processes and empower our employees to develop through continued education.
Congratulations Ryan and Steve! – The Team at American Companies